Entrepreneurs are problem solvers.
In 2017, Elly Frymire Cone, founder and CEO of fitness and lifestyle company ArcaRays was faced with a tough situation. "I found many of my clients wanting to workout in their own homes, and this created a challenge when it came to not having the proper mobile training equipment. Most of the workouts I design for my clients focus on core strength and functional fitness, or movements supporting everyday life. This type of training relies mainly on lots of big fluid body movements, body weight exercises and resistance bands. Yet one area that I was unable to effectively address for my clients given the lack of in-home training equipment was that of balance training, and in particular fall prevention. Sometimes a client has a gym setup in their home, but most did not, so I was lugging around loads of equipment into and out of their homes."
Elly saw the problem: According to the CDC, 1:3 older adults 65+ falls each year, 95% of hip fractures are due to falls and the vast majority of falls are sideway or laterally. The more she began digging around into exactly what was behind the alarming older adult falls statistics, she realized core balance training and specifically lateral balance training was not being properly addressed. Elly knew she needed a piece of equipment that would challenge core balance, allow the user to work laterally, but at the same time it needed to be safe and easy for at home use, compact, lightweight and convenient. 
To improve balance, which will reduce falls, one must specifically practice balance. "A great example—" Frymire Cone says, "if you wanted to improve your tennis swing, you would likely go out and hit hundreds of tennis balls, you would not just start performing hundreds of bicep curls. Same with balance, if you want to improve your balance, you need to specifically practice balance. I needed an at home solution for balance practice and the falls problems." 
"When you think about it, most gym equipment is designed for the forward and backward motion: the treadmill, elliptical, rower, bike, stair master, it all goes forward and backwards. Since the majority of falls are sideways, we need to strengthen those core lateral hip muscles that will catch us before we fall. It is awkward and uncommon to train laterally, or sideways. One of the primary studies I read stated that 76% of older adult falls are lateral. Lateral strength training is key to preventing these falls. Once I learned of this, I knew I had to find a solution for my clients."
"When I went to see what was on the market for safe core balance and lateral strength training, I found there was very little, and what was there was far too difficult for the average at home user, generally designed for an athlete, or the equipment was huge, bulky, cumbersome and dangerous.  After searching the internet for many months looking for this elusive piece of equipment I knew I needed for my clients, I decided to stop looking and just create it myself. I conceptualized the idea in my head, drew out some sketches, filed for a patent, hired an incredibly talented industrial designer, and 14 prototypes later the solution for core balance improvement was created: the ArcaRays!"
Launching in 2021, ArcaRays has a mission to help people improve balance, strength and confidence, stay independent and live fuller lives through products that promote fitness and health. The flag ship product, the ArcaRays, has two patents pending, with many further additional balance, fitness and lifestyle products set to launch in 2021.
Balance 101: Through her research on balance and fall prevention, Elly Frymire Cone, CEO of ArcaRays learned that older adult falls are far too common and rising at an alarming rate. Yet many of these falls are preventable, with specific core balance and strength training. Walking and strength training are excellent to keep you in good shape, yet studies have shown that specific core balance training, while adding lateral hip and leg work can prevent falls. That's why she launched the ArcaRays.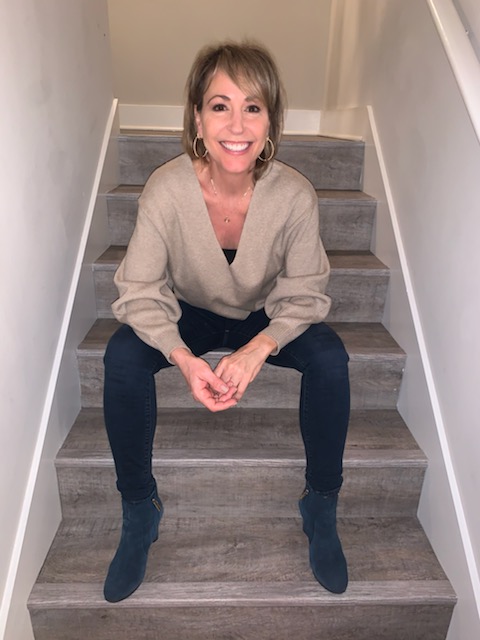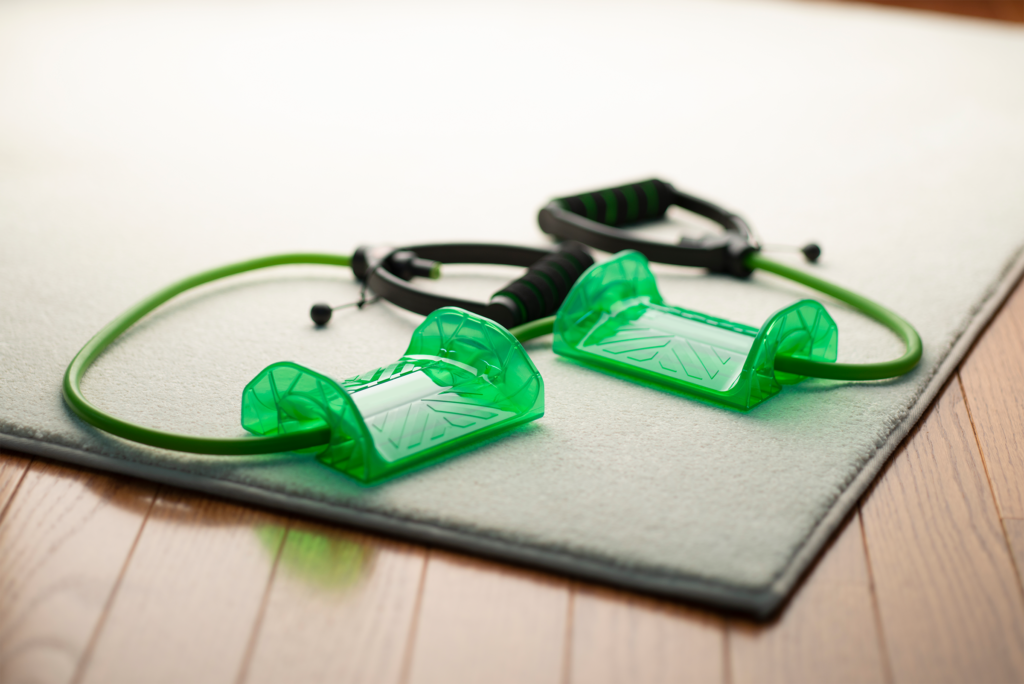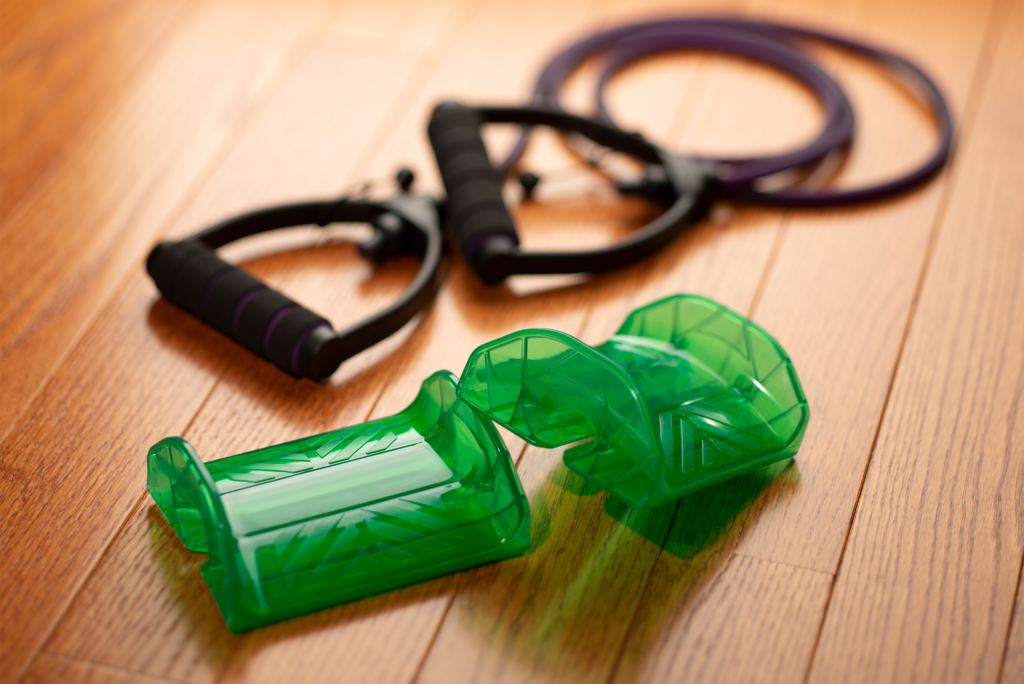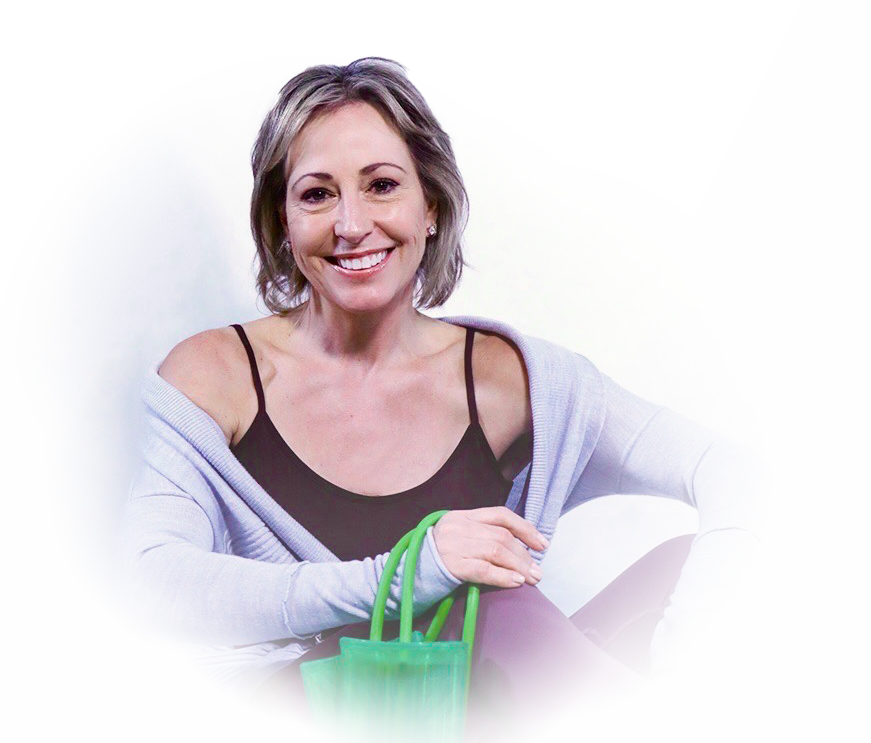 Elly Frymire Cone. Founder/CEO
Elly Frymire Cone is both a former athlete, coach and now she is a Certified Personal Trainer, inventor, and balance specialist. Being somewhat of a fitness "jack of all trades," Elly saw something was missing in the fitness industry, a device that improves your balance. Elly got to work right away, trying to find a solution that would tighten your core, strengthen your muscles and improve balance. Out of this, the ArcaRays were born. With patents pending, Elly has continued her life of fitness, now, as an instructor. Posting workout routines on both Instagram and YouTube, Elly wants to make strength and balance training accessible for everyone.