Get More From Every Workout
ArcaRay platforms are the only attachment for resistance bands that enhances balance and strength!
For enhanced strength & balance training!
Step on and feel the challenge.
You'll feel your core muscles engage as soon as you step on ArcaRays. Safely raised only half an inch off the ground, the arch of your foot is comfortably propped up. Hover on your ArcaRays and feel your body stabilize. You can always put your toes or heels on the ground for ease.

Step up and build your routine.
With ArcaRays, balance, strength and stabilization exercises are quick, easy and simple to include in your routine – 15 minutes every other day is all you need.  The Rays also offer options for more intense exercises that will give you a total-body workout, or complement your existing routine.  They're easy to throw in your bag and take with you when you travel or are on-the-go.
What can Arcarays do for you?
After just one month, you'll feel...
Confidence and improved strength
"Throughout my life I have always prioritized health and fitness. I always considered myself strong and capable. Since using Arcarays my balance and fitness is better than ever! It is an incredible product."
– Peter G., M.D.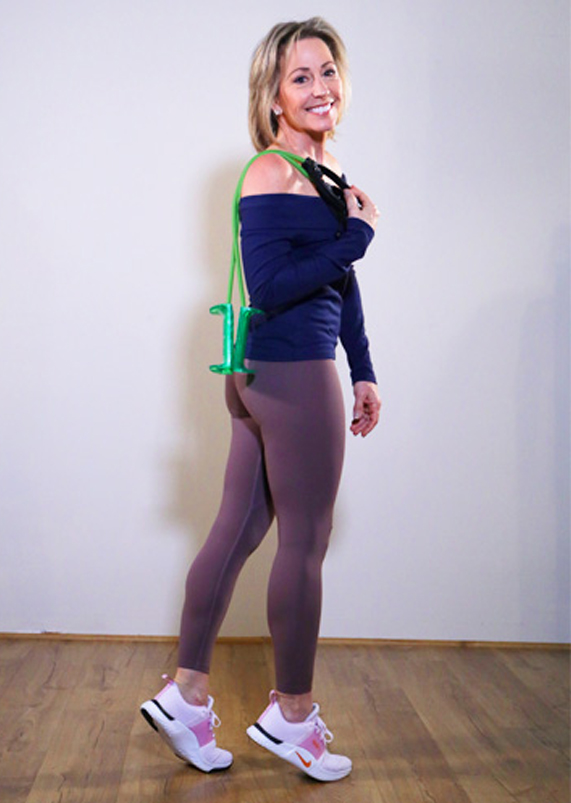 1 - set of ArcaRays (foot platforms)
1 - Standard Resistance Band (adjustable length)
1 - Set of Handles
1 - Sling Bag
Access to Online Workouts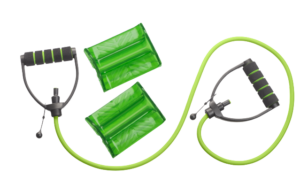 ArcaRays are patented foot platforms that give users a one-of-a-kind workout experience ordinary resistance bands can't do.
Contour Foot Platforms that allow for subtle rocking of your feet that develops balance and strength.  
Auto Adjust to reposition the width of your legs/feet during exercise without interruption so you can isolate and target key muscles.  
Anti-Snapback… You will appreciate being able to control "snapback" that happens when ordinary resistance bands roll off the bottom of your feet and "snapback" at you.
"In just weeks of using ArcaRays, I have felt more fit and more physically able – especially in situations needing basic balance.  I love using it!"
– Belle C.